Towing Service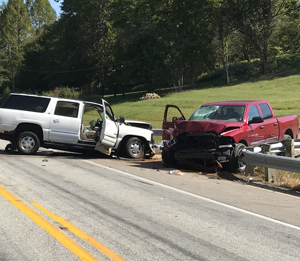 When you need professional towing services in southeastern Indiana, call Columbus Towing & Recovery LLC. We have the equipment and experience to tow almost any non-commercial vehicle, from cars and trucks to boats and motorcycles. Whether you need wrecker service after an auto accident, or your car has been broken down on the road and just won't start, we are here to help. We are proud to offer the best tow truck service throughout Columbus and surrounding areas, and we are ready and willing to travel to wherever you need us. With more than 25 years of experience providing tow service for area drivers, our local towing company is prepared to handle any towing service need you may have. Contact us now if you need a tow!
24-Hour Towing Service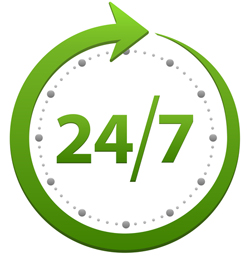 The need for emergency auto towing is never on anyone's to-do list. But, when you call Columbus Towing & Recovery LLC for help in the face of a roadside breakdown, accident, or other incident, you can rest assured that we will take care of you, no matter what time of day or night.
Whether you are facing car trouble, a fender bender, or a more serious auto accident while on the road, call Columbus Towing & Recovery LLC right away. Our towing services are available 24 hours a day, 7 days a week, 365 days a year to help. Our roadside assistance team will get to you as soon as possible to get you and your vehicle off the road and to safety without delay. In fact, in most cases, we can provide quick wrecker service near Columbus, arriving at your location in just 30-45 minutes.
We know that needing to call for car towing services means that you're likely already in a stressful position. We will do everything in our power to put you at ease and to make the towing process as simple, safe, and hassle-free as possible.
Towing Company & Vehicle Storage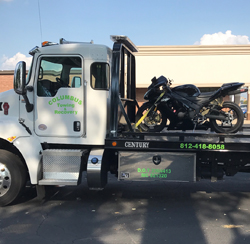 If you've been in an auto accident, the professionals at Columbus Towing & Recovery LLC can also store your damaged vehicle in a safe, secure location after it has been towed. This frees you up to handle the details of filing insurance claims and getting repair estimates without worrying about the safety of your car or truck.
We know that being in an accident is difficult enough. There's no need to also worry about the safety and security of your wrecked vehicle as well. Our professional tow service will get you and your vehicle off the road and keep your car or truck safely stored until you're ready to get it repaired.
Columbus Towing & Recovery LLC provides fast, reliable tow truck service in Columbus and the surrounding area. Call us any time of day or night for all you wrecker service needs.